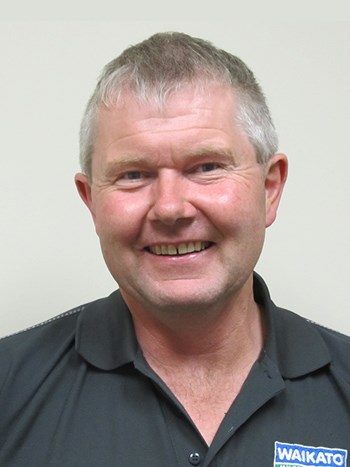 | | |
| --- | --- |
|   | I admire the dairy industry. These people have put everything on the line. I want everything my company does to be about ensuring that our dairy farmers have dairy shed confidence 24 hours a day 7 days a week and if something goes wrong we run. |
Jonathan White is the man behind the Daisee brand. Jonathan is a true local having grown up on a South Otago sheep and beef farm and has an excellent appreciation of what farmers have to deal with including fluctuating returns, weather  challenges and now days with Dairy Farming the need to be 'up to date' with technological advancements.
Upon leaving school Jonathan went straight into an electrical apprenticeship with Ray Gray Electrical in the late 70's as it was sensible to get a 'trade behind you'. Jonathan loves trouble shooting and problem solving and so he found his perfect vocation. Three years later he transferred to Duncan McGregor Electrical.
Not long out of his apprenticeship he and his brother went into a partnership with Duncan and they took over the whole business when Duncan retired in 1988.
With the rapid rise in dairy conversions and a strong connection to Waikato Milking Systems the business had also became a Waikato dealer and in 2004 they joined the Laser Electrical franchise.
Up until recently the company undertook almost any electrical work, however with the rising number of dairy conversions and with Jonathan and the team knowing so many important details on particular sheds it was decided to realign the focus from general electrical work plus dairy support to a much stronger dairy focus.
Jonathan owns the total business now and has created a new brand Daisee (Dairy Services & Electrical). With the future bright and upcoming technological advancements exciting, Jonathan has committed to growing the talent and passing on his extensive knowledge and skills to the next generation of dairy and electrical experts to ensure the Otago dairy industry is well supported.
In the few leftover hours not working with staff or farmers Jonathan likes to swim, sail and spend time with the family including in Wanaka.