Air Injectors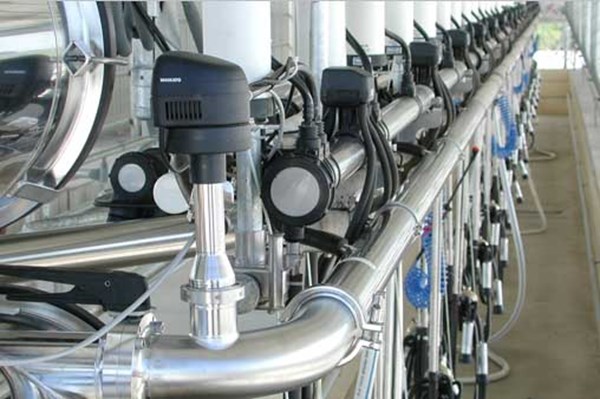 A Waikato electronic air injector is the power behind the best slug wash systems.
Digitally controlled using only the best electronics and adjusted easily, this 24 volt air Injector fits any milking machine where a slug wash system is used. Cycle timing (on time) can be selected between 1 and 29 seconds. Air blast time can be adjusted between 1 and 10 by simply turning a bezel. This increases or decreases the volume of air entering the milking machine allowing infinite tuning of the wash system. The adjustment permits air entry from 1000 to 4500Lpm.
A "push fit" over a 32mm pipe connection reduces installation time. A Hush Kit available as an option and fits snugly over the injector to minimize any noise.
An adjustable electronic air injector ensures precise wash system set-up and a repeatable wash process every time.
Latest electronically controlled SMART software
Push-over mounting to fit onto 32mm stainless steel tube
Easily adjusted air flow
High turbulence for effective cleaning
10 Individual settings
Adjustable electronic timing
Easy clean sponge filter
12 and 24 volt power options
Low maintenance silicon diaphragms
Maximum capacity 4500 Lpm
Retrofits onto most milking systems
Alternating models available