SMART Electronic Cup Remover (ECR)
SMART Electronic Cup Remover (ECR)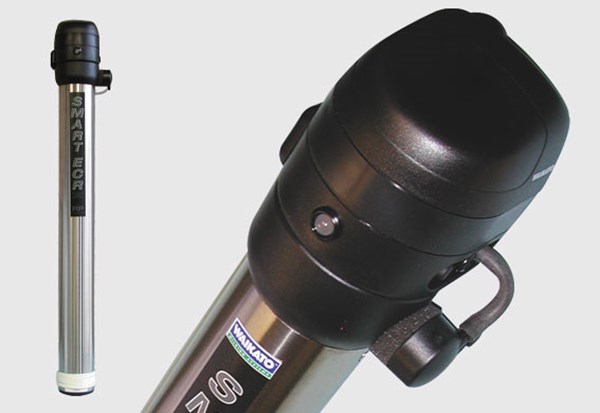 A SMART electronic cup remover is a sophisticated and versatile electronic cup remover. Designed primarily for rotary application, SMART ECR OFFERS value solutions to issues typically associated with rotary operation and usually resolved only with expensive high-end automation.
The processing power of a SMART ECR system allows you total control over such things as BailGate function, Cluster drop/lift, Kick off alert and maximum unit on time.
SMART ECR has standard features that include Milk sweep, Global wash mode, Global programming and Systems Diagnostics. SMART ECR is a CAN enabled product capable of integrating with other plug and play devices.
Totally programmable, totally flexible and so advanced, SMART ECR is definitely at the front of the pack.
75mm stainless steel rams
Snap-on end caps
Pre and post milking delay - adjustable
Milk flow sensitivity - adjustable
BailGate operation - selectable and adjustable
Milk sweep - selectable and adjustable
Maximum unit on time - selectable and adjustable
Ezy Pull-down
Global programming
CAN enabled - plug and play
Systems diagnostics
Programmed from a laptop or Master Controller
Stainless steel rope guides
Nylon cords