SmartAir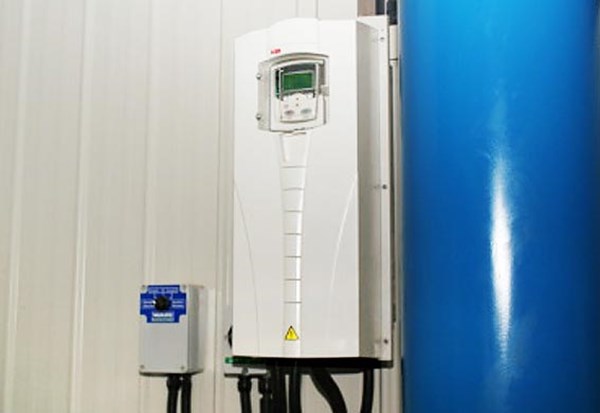 SmartAir Variable Speed Vacuum Pump Control System - controls the vacuum level of your milking machine without the use of a conventional vacuum regulator. It compensates for vacuum use by increasing or decreasing the vacuum pump speed on demand.
Using a transducer mounted into the main airline a SmartAir VSD will monitor and adjust the vacuum, sensing every minute airflow change and compensating for this by altering the speed of the vacuum pump.
Easily programmable and able to be interrogated the SmartAir controller almost looks after itself. Proven over years of service and supported by ABB world wide technical support, it is without doubt the vacuum pump controller of choice.
A SmartAir variable speed controller will maintain your milking vacuum with absolute precision
A SmartAir variable speed controller will help reduce the cost of running your vacuum pump motor by up to 47%
No longer will your vacuum pump be operating continuously at full speed